Is it that diet plays an important Role of nutrition in thyroid cancer?
Yes, there is a big role Of Nutrition In Thyroid Cancer, adequate Diet with apt, nutritional intake allows thyroid cancer treatment to
be followed by a good prognostic response. So, this blog will make you aware of the foods that cure thyroid cancer, the iodine diet for thyroid cancer, and food to avoid for thyroid cancer patients.
The following food intake is recommended for thyroid cancer (foods that cure thyroid cancer) :
Whole grains rich in fiber: Gluten-free grains such as brown rice, wild rice, oats, popcorn, whole wheat grain bread, pasta, and cereal
Vegetables rich in fiber and antioxidants: broccoli, cauliflower, onions, garlic, carrots, sea vegetables, seaweed, tomatoes, squash, bell peppers
Fruits rich in vitamin C, beta carotene, and fiber: berries, kiwi, cherries,
Citrus fruits: papaya, mango, plums, and red grapes
Seafood
Fish containing omega-3 fatty acids: salmon, tuna, herring, lake trout,
flounder, halibut, and sardines
Meat: beef, lamb, pork, poultry, fish, eggs, nuts, legumes, and tofu
What is the iodine diet amount to be taken for thyroid cancer?
Low iodine in the diet is a risk factor for thyroid cancer
Low iodine diet during radioiodine therapy is a necessity during treatment
(Foods rich in iodine are to be avoided in such cases)
Relatively Low and Extremely High Intake of Dietary Iodine may Increase the Risk of Thyroid Cancer?
Researchers from the Soonchunhyang University College of Medicine and Sungkyunkwan University School of Medicine in Korea analyzed the Urinary Iodine concentration (UIC) data from 1170 patients with thyroid nodules and found that a relatively low iodine intake corresponding to UIC may increase the risk of thyroid cancer in an iodine-replete area in Korea. (Hye Jeong Kim et al, Eur J Nutr., 2017)
What is different from low-iodine food?
(foods that cure thyroid cancer)
Iodized salt
Cheese
Milk
Yogurt
ice cream
butter
other dairy products
Packaged bread
baked goods
Chocolate
skins of potatoes
Seafood
Soy products (soybeans, lima beans, kidney beans, pinto beans, and other types of beans)
Eggs
Intake of Vegetables, Milk products, and Seafood may Reduce the Risk of Thyroid Cancer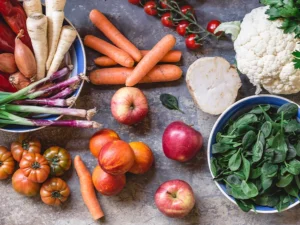 In a hospital-based study in Sicily (South Italy), the researchers from the University of Catania analyzed the dietary information from 106 thyroid cancer patients and 217 controls who were recruited at the University Hospital G. Rodolico of Catania and concluded that following a diet with limited starchy foods and products rich in salt, fat, and sugar, and higher consumption of cruciferous/non-cruciferous vegetables, milk and dairy products and seafood along with 1 to 2 L of daily water intake may help in reducing the risk of thyroid cancer. (Maria Fiore et al, Food Chem Toxicol., 2020)
Another study done by researchers from the Yale School of Public Health New Haven and Miami Cancer Institute in the US, and Peking Union Medical College Hospital-Beijing, Sichuan University, and Capital Medical University, Beijing in China also found that those who followed dietary patterns rich in fruits and vegetables had a reduced risk of thyroid cancer, especially among women aged 50 years or older. They also found that the risk of thyroid cancer increased among men with a high intake of starchy foods and desserts. (Jiaxin Liang et al, Am J Transl Res., 2020)
These studies suggest that taking vegetables, milk products, and seafood may help in thyroid cancer prevention. Also, we should avoid excess intake of starchy foods and desserts to reduce the risk of thyroid cancer.
Intake of Moderate amounts of Genistein may Reduce the Risk of Thyroid Cancers in Females
Researchers from the Icahn School of Medicine at Mount Sinai in New York, Yale University in Connecticut, Miami Cancer Institute in Florida, and Chinese Academy of Medical Sciences and Capital Medical University in China analyzed data from a population-based study conducted in Connecticut from 2010 to 2011, including 387 thyroid cancer cases and 433 population-based controls, and found that intake of moderate amounts of genistein may reduce the risk of papillary thyroid macro-carcinomas, with tumor size >1 cm in diameter, in females. (Qian Wang et al, Cancer Epidemiol Biomarkers Prev., 2020)
What food source is a risk factor for thyroid cancer? (food to avoid for thyroid cancer patients)
Avoid junk foods.
Never consume drugs and toxic medications.
limit processed red meat or poultry.
Tobacco and alcohol use.
Well, Thyroid cancer like much other cancer is influenced by diet and lifestyle. So, changing nutrition and adding some healthy workouts reduces the risk of thyroid cancer.
As many nutritional factors play a role in optimizing Thyroid Cancer. Working in collaboration with a dietician under the guidance of a medical oncologist is ideal to determine nutritional status for optimal thyroid health in case of thyroid cancer.
The consumption of fruits and vegetables having active micronutrients like vitamins, minerals, and phytochemicals with antioxidant activity help to fight against cancers by increasing immunity.
While avoiding cruciferous plants like brussels sprouts and cabbage is important talking about vegetable consumption in thyroid cancer; as they contain a degraded form of thioglucosides such as thiocyanates e.g goitrogen.
These thioglucosides increase inhibiting iodine transport to the thyroid gland at low concentrations.
Therefore, expert advice at an optimum time will evaluate your risk of thyroid cancer in case of altered thyroid function or already suffering from any thyroid disorder.
It's a well known fact that low iodine intake has been considered a risk factor for thyroid disease and thyroid cancer.
The changes in thyroid hormone levels caused by dietary factors affect thyroid function which is key to achieving a good prognosis and predictive outcome in the treatment of thyroid cancer.
Intake of Starchy and Sugary Foods may Increase the Risk of Thyroid Cancers

Researchers from the Istituto di Ricerche Farmacologiche Mario Negri Milan, Italy analyzed data from a case-control study conducted in Italy between 1986 and 1992 involving 399 thyroid cancer cases and 616 controls and found that starchy and sugary foods which are known to have high levels of glycemic index and glycemic load (a measure of the potential to raise blood sugar levels) may increase the risk of thyroid cancers. (G Randi et al, Ann Oncol., 2008)
Dr. Sajjan Rajpurohit suggests emphasizing the nutritional role if you are suffering from thyroid cancer as it's always better to adjust and add certain changes in lifestyle that guarantee the improvement of your/ patient's ability to get through treatment with a better prognosis and fast recovery.
Also read:
Check List of Foods With Anticancer Properties